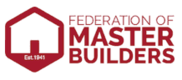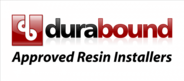 Finding a trusted pro for your driveway installation is a tough undertaking. While this article lays the tips in hitching a reliable contractor in your area, this ensures that you get the best from the industry.
If you are located in Newcastle, driveway installation is an investment where you need to keep watch of your money by ensuring that the driveway company you get provides all your expectations.
The Risk of DIY
When at times you are tempted to engage in a DIY project for the purpose of cutting your costs, driveway installation is not an easy job. While money is not the major factor for building the driveway yourself, it would take a major chunk of your time and energy. Unless you are up to your sleeves to do the dirty job, then you're good to go.
Realising that you have to begin your lawn project, you forget that you will be needing tools and equipment that will carry the heavy lifting of the driveway installation materials like concrete slabs, stone aggregates, blocks, gravel, sand, water, etc.
As with masons, they mix cement, gravel, and sand to lay a concrete surface. Blocks are laid in a geometric fashion, while pouring a tarmac surface is a literally hot job let alone the size of to be filled in. And then you bump into realisation you need someone else, an expert one, to do the fitting because bare hands and body strength are not enough to complete the project whether that be a patio, a path, or a driveway!
Hiring a Reliable Contractor, How?
Now you let professionals do the job. But this doesn't mean that you're not going to dip your hands in the plan. Since you're the one handling the cash, isn't it smart to plan everything right? Hiring a reliable driveway contractor is the best thing you can do.
You start the paving project by getting reliable references. Sometimes, neighbours can help. If you opt out to seek the help of your neighbours whom you saw had just laid a new driveway, then it's wise to get the name of their contractor. Or if you do not want to hire the same contractor, you can check reliable sites that list professionals found in your area.
Whether you have the list or the reference, prepare your questions and start contacting the driveway company.
Sensible questions when hiring a professional contractor:
1. Is the company trustworthy? How many years is it in the business?
2. Does it display a reputable work ethic of its past contracts?
3. Can it give you an estimate of the total cost?
4. Are its former customers satisfied with the job? Sometimes, a re-do of the job means the workers are not highly skilled.
5. Does the company have a concrete location or office?
6. Can it present a portfolio?
7. Does it work on time and finishes on time?
8. Do they have a reputation of a messy place after an installation?
9. Are the representatives accommodating in any way?
10. Can it answer all your questions regarding the job and the contract wholeheartedly?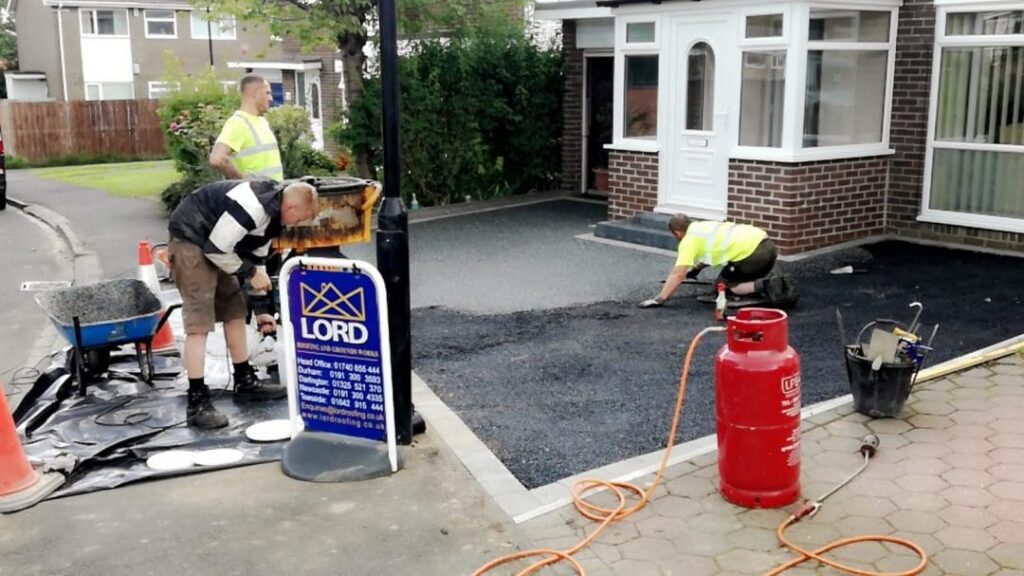 Try visiting the company's site because phone calls are just the initial step. When in the office, you can discuss with the representative or the contractor himself when they can begin with the project and complete it so you will have your own estimation. But it doesn't mean they'll be the chosen company as none has been finalised yet.
Based on your list of references, make comparisons by calling them or visiting their site if it allows you. It is important to check the level of professionalism at this initial stage because you will be investing your money with them. If they can't provide solid answers to some tricky questions, such as drainage solutions, site assessment, and other matters that affect your home's structure, it's a minus to their credibility. But if it is apparent that the contractor is very much willing to explain these intricacies, then he is a good candidate. A company that honestly guides you to all your queries without reservation is someone you can trust.
Then finally gauge your instincts. Do you want to do business with your chosen contractor or company? If at the initial step you find one contractor unwilling to answer all your questions and irritable when answering complicated issues, imagine having to work with him for the rest of the project. Establishing good is of utmost importance in any business undertaking. Obviously you want to hire someone you can trust and comfortable to work with, especially that he is going to work on your property. That's why a good personality trait is important!
For the final touch, you need to ensure that everything is covered before you sign a contract. The contract must include the following:
Number of people to work and their roles in the project
Specifics of the job to do (materials, tools, equipment, manpower, duration, etc)
Overall cost (no hidden charges)
Guarantees (this is highly important for claims)
Final words
Because driveways have varying surface types, all considerations will vary too–the price, surface type (tarmac, concrete, gravel, resin bound, block paving, etc.), size of landscape, location, and additional fix of joining parts of the driveway (electrical, drainage system, piping, etc.).
Here at Newcastle Driveway Pro we only employ the pros! We will help you solve all your driveway problems and offer the solutions you needed. If it is about structural damage, no worries because we'll handle them transparently.
Read more useful information about driveways on our previous blog.
Call us now for your no-obligation quote.