Patio Newcastle Pro's
– IS YOUR GARDEN DEPRESSING?
– WE CAN MAKE IT LOOK INCREDIBLE…
– LETS GET IT SORTED!
Huge Deals on Installations Now On!

Blocks│Resin Bound│Slabs│Concrete│
Complete Form To Check Eligibility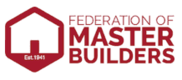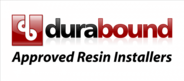 Patio Specialists  –  First Class Service

Garden Paving, Patios and Groundworks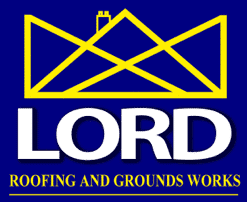 Welcome to the team that builds creative outdoor patios for your home improvement project. For your Patio Newcastle contractors are doing their best to come up with the most fabulous-looking patios that extend your home. Built along with your landscaping dreams, our patios will impress all visitors to your property.
Our Newcastle Patio Builders implement the highest quality professional craftsmanship in the landscape industry. We do relevant home improvement projects for Newcastle residents and keen clients in the nearby areas.
Using our experienced builders, we convert your spare land into an attractive patio. And we can only satisfy our customers because we have all the skills and experience to build and enhance. If your home has an old patio built, we either improve, convert and make it new or build an extension on any part of your house.
Our past customers would vouch for our relentless service in patio building, from quotation to assessment, to visiting your site, until the last brick is laid down. The manner of craftsmanship will only reflect when the work is done. We invite you to see how completed these builds over years and how we have impressed property owners in their newfound home.
The surfaces available Block Paving – Resin Bound – Concrete – Paving Slabs – Stone

We believe in completing a job from start to finish before moving onto the next. When we build your outdoor patio we bring along our skills, our pride and our respectful courtesy for every home.
Newcastle Patio Pro observes the highest work standards following existing codes and ethics. Haste makes waste is true in general building that's why we observe the careful implementation of each project. Regardless of the duration of each task, we ensure that our pavers have laid the correct materials based on the contract.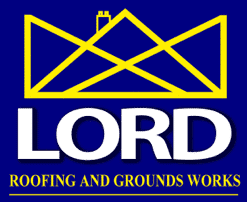 Our customers recommend us as premier garden paving specialists

We're the patio builders in Newcastle you can count on with our years of experience in the home improvement and building industry.
Whenever a customer has asked us for a patio or landscaping, we know they are placing their faith in us. As we well know, new build homes have barren extra spaces and unfinished gardens. This gives us a blank canvas to create a design from start to finish. We follow every detail, and we lay the surface from the chosen slab, stone, or block paving type.
We create an outdoor patio a place you will always cherish, attract guests, and bring in friends who can be inspired to embark on the same patio solutions, garden, landscapes, paving, driveways, using all kinds of paving and decking.
Our story in this industry is worth to tell. We have brought happiness to many homes in Newcastle with our efficient skills in employing the right contractors, using the correct stones or slobs and resin to every design. This creates premier gardens, making artificial landscapes look natural, and make your patio transformation a centre of attraction.
Our customers love us to be back for future projects, whether it is a driveway this time, a deck or another garden landscape! This is our living proof that you can only be rewarded for a job well done.
Newcastle Driveway & Patio Pro in Partnership with Lord Roofing and Groundworks
Lord Roofing and Grounds Works Insurance-backed warranties are issued from the government-endorsed Trustmark Consumer Protection Association.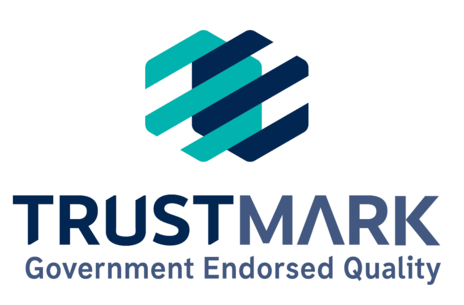 Great-looking patios are priceless, no matter how much you invest in it. The matter of money doesn't count if the patio design you're looking for could not meet your expectations.
As for us, we enhance your home and living and change your lifestyle without emptying your pocket.
We operated around the UK with the gift of pride and ability to understand our customer's needs. We are vigilant of how things go and adapt to these changes so that what we offer is always up to industry's standards.
We want you to feel that you can rely on us, and get back to us whenever you want to. So far, with our patios, we have made sure every customer gets the finish they desire.
Serving all Towns and Areas in Newcastle
Benton | Benwell and Scotswood | Benwell Nature Park | Blakelaw | Byker | Castle | Chapel House Estate | Chinatown | Cochrane Park | Cowgate | Coxlodge | Cradlewell | Dene | Denton Burn | Denton | East Gosford | Elswick | Fawdon | Fenham | Gosford | Grainger Town | Haymarket | Heaton | Jesmond | Kenton | Kingston Park | Lemington | Newburn | City Centre | Ouseburn | Paradise | Parklands | Pottery Bank  | Quayside | red House Farm | Sandyford | Shieldfield | Slatyford | Spital Tongues | Sugley| Walker | Walker Gate | Westerhope | Westgate  | Wingrove | Woolsington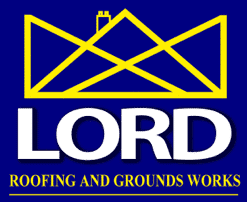 Hours of Operation
Monday to Saturday 8.30 am to 6.00 pm
Sunday Closed
Phone:
0191 666 0350
80 Broad Ash, Greystoke Gardens, Newcastle Upon Tyne, NE2 1PZ
Complete Form To Check Eligibility
Our Mission Is Your Satisfaction
We simply do not feel satisfied until you are so the quality has to be there
Team Members Are Highly Trained Professionals

We are like family and have been working together for years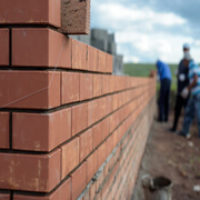 Retaining walls and Other Landscaping Available

Our company can offer all aspects of exterior building projects

Patios Newcastle – Patio Specialists – Outdoor Garden and Driveway Groundworks – North East Centre



Similar to driveways, patios are built using the same materials. Make sure the patio area is big enough for furniture or for walking space. Typical patio installation involves several layers. The base, usually made of gravel, should be thicker and should be followed by a layer of sand. And then the pavers put them down as the third and top layers.
As most patios are surfaced with blocks or bricks, more sand should be poured in between the joints to achieve a solid finish.Our company will not embark on a project unless everything has been prepared well, including the documentation.
We ensure that all the steps are met, from requesting a quote to the final laying down of the last piece of block or stone. And before we bring our heavy loads of trucks, rocks, cement, gravel, and anything but driveways and landscape matters, we double-check that we are laying the correct driveway design.
We visit your site

Our patio specialists will check the type of soil and pavement to use

We show you design options (check  our showroom)

We agree on pricing

We prepare the documents

We build your patio
Remember that grassy lawns should be cleaned first. We uproot unwanted roots and grass, and we check for intervening pipes. Groundworks are essential and pivotal to the success of patios.
Every driveway material type has its own unique qualities. We do advise what most of our customers prefer.

Types of patio paving:
Block or brick paving—patios made of bespoke materials


Concrete—concrete can be manufactured or natural

Resin Bound – A truely professional look and smart appeal
For cost-effective solutions for your patios and landscaping solutions, we recommend our service and have your driveway installed by highly qualified pavers.
Make your patio the highlight of your landscape!
 The Newcastle Patio Pro is ready to receive your queries and give you the assistance you need with no obligation on your part.

Glossary -paving,garden,patio,specialists,specialists,premier,gardens,stones,slabs,us,details,group,patio,paving,centre,paving,centre,artificial,driveways,find,showrooms,contact,gardens,flag,grass,case,extensions,east, north east,north,gallery,space,feature,way,used,flags,old,driveway,road,solutions,brochures, groundworks,call us,home,good,landscaping,house,clean,build,advise,professional,decking,friends,even paving,garden,patio specialists,specialists,premier gardens,stones,slabs,us,details,group,patio paving,centre,paving centre,artificial,driveways,find,showrooms,contact,gardens,flag,grass,case,extensions,east, north east,north,gallery,space,feature,way,used,flags,old,driveway,road,solutions,brochures, groundworks,call us, home,good,landscaping,house,clean,build,advise,professional,decking,friends,even
We ca

we can advise on house build, extensions, driveway solutions and professional decking. We can use stone, slabs and artificial paving techniques. Call us today