Driveway Newcastle Pro's
– FED up with your drive?
– let us help you tranform it
– we build really nice driveways!

Huge Offer On All Types of Surfaces

Block paving│concrete│resin│tarmac│Slabs
 Call Today  0191 666 0350
Complete Form To Check Eligibility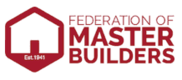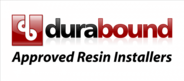 Newcastle Driveways  –  First Class Service

Driveway Contractors Offering Quality Paving services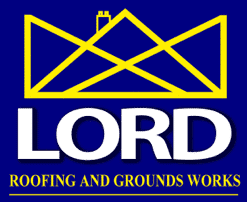 Loads of incredible prices on most surfaces until end of March!
Get your Driveway Or Patio Installed in the next few weeks and we can offer some great deals on top of the range block paving and resin bound.
We have a surveyor ready to assess your property and provide you with the advice you need. We can provide lots of styles to suit your taste and budget, dont hesitate to give –Call Us Today 0191 666 0350
Discover a team of driveway and patio contractors in the Newcastle area and learn how this amazing team converts your home front and extension into a beautiful, creatively laden landscape design.
With over 15 years of serving the landscape industry, the Newcastle Driveway & Patio Pro are professionally dealing with residents in Newcastle and nearby areas in the following projects: driveway and patio paving, landscaping, garden design, decking, and more. 
Our driveways alone will let you experience when you choose from among the different pavement designs, whether you choose tarmac, concrete, block paving, resin or gravel, you will make a significant change to your home's exterior.
If you are searching for the best patio and driveway builder, we cannot raise our hands to identify ourselves as best, because what we only know is delivering an excellent and satisfying service to our clients.
Landscaping, driveways, patio, and decking companies abound in the UK. With so many competitors winning over every customer, we believe that tight competition is a sign of a healthy business and that the building industry is booming—so, it's a win-win solution.
We could claim that our installations are unmatched in terms of design, costing, delivery, and service, but we will leave that to our happy and satisfied customers in their testimonials. What we do is take a job one at a time, we don't haste on one project just to get another because being sloppy is not in our vocabulary.
As part of showing professionalism, following the highest ethical standards in workmanship, bringing and laying quality materials based on your request. We employ qualified people in order to carry out all these considerations.
Newcastle Upon Tyne Driveway & Patio Pro also handle jobs, building projects apart from what's in our portfolio. We also do stone works services and drainage fixes. Included here also are fencing and groundworks, and we begin the project when all things are set, approved, and have assured that all parties comply with all existing standards.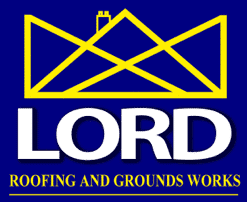 Driveways Newcastle Upon Tyne – Our Customers Recommend Us
Being  pro driveway contractors in Newcastle doesn't just mean high quality construction. With great skills in customer service, we believe this a vital ingredient to build a wide clientele. So far, based on past undertakings, we have not put ourselves into a backlog. All our jobs our met with efficiency and proficiency. And for driveways Newcastle residents experiences serve as living testimonies to our clear and successful projects.
We have met households whose properties' exterior landscape are in complete disarray! With our help and by their faith in us, we did what we had to do and convert their place looking almost like a newly bought and built property.
Other customers were happy with our driveways in Newcastle, the builders deposition and respect for property. Though we handle the project, it does not give us the right to be rude and leave your premises messy. We ensure to wrap our work up clean, tidy, orderly, and as pristine as a brand new house.
Putting our customers first before insisting on our brand is one of the most rewarding good behaviours to practice, it is actually a selfless act. And then all the rewards for good works will come after.
Newcastle Driveway and Patio Pro – Call Today – 0191 666 0350
Newcastle Driveway Pro in Partnership with Lord Roofing and Groundworks
Lord Roofing and Grounds Works Insurance-backed warranties are issued from the government-endorsed Trustmark Consumer Protection Association.

An industry accreditation is important for several reasons, but in a nutshell, it lets professionals in your field know that you are a serious business. And that means you will be more likely to be trusted by customers who are looking for a quality installation. But why go through the trouble of getting an accreditation?
There are several reasons why an industry engagement is worth your time, including: – Increased credibility in the industry – Having proof of your quality standards – Having an external auditor conduct an audit of your business – Having a third-party verify your commitment to excellence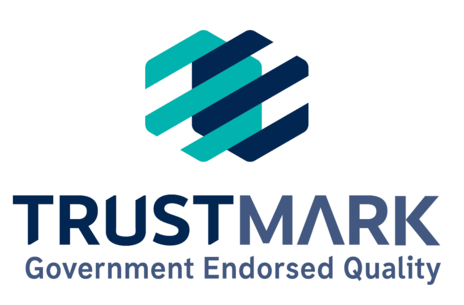 Watch Our Landscaping Installations Video in the North East
With proper equipment and necessary documents, builders from Newcastle Driveway & Patio Pro will commence paving your driveway based on all agreed terms. We don't embark on a journey you have less idea about or just based on a phone call.
We ensure that all the steps are met, from requesting a quote to the finally laying down of the last piece of block or stone. And before we bring our heavy loads of trucks, rocks, cement, gravel, and anything but driveways and landscape matters, we double check that we are laying the correct driveway design.
We make site visit

Our engineers will make an assessment of the area, check the type of soil and its complexity based on applicable pavement to use

We let you choose your driveway design

We discuss the price

We prepare the documents

We build your driveway
Every driveway material type has its own unique qualities. So we cannot impose, for example, that block paving is better than gravel drives. We don't downgrade one driveway type from the other, but we can only make suggestions of the pros and cons of each type.
We want you to have a good understanding of what you are entering into, so that in the end, there will be no regrets on either party.
Serving all Towns and Areas in Newcastle
Benton | Benwell and Scotswood | Benwell Nature Park | Blakelaw | Byker | Castle | Chapel House Estate | Chinatown | Cochrane Park | Cowgate | Coxlodge | Cradlewell | Dene | Denton Burn | Denton | East Gosford | Driveway Contractors in Newcastle | Elswick | Fawdon | Fenham | Gosford | Grainger Town | Haymarket | Heaton | Jesmond | Kenton | Kingston Park | Lemington | Newburn | City Centre | Ouseburn | Paradise | Parklands | Pottery Bank | Quayside | red House Farm | Sandyford | Shieldfield | Slatyford | Spital Tongues | Sugley| Walker, Newcastle On Tyne | Walker Gate | Westerhope | Westgate | Wingrove | Woolsington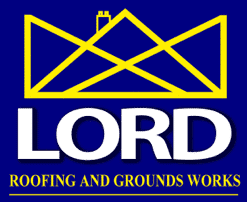 Hours of Operation
Monday to Saturday  8.30 am to 6.00 pm 
Sunday Closed
Phone:
0191 666 0350
80 Broad Ash, Greystoke Gardens, Newcastle Upon Tyne, NE2 1PZ
Complete Form To Check Eligibility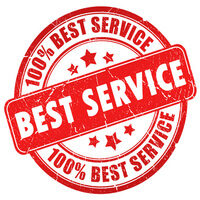 100% Best Service – Quality First

We want to be the best in town. We strive for excellence

Team of Expert Contractors Every Time

We are trained professionals with a gentle friendly attitude to our work.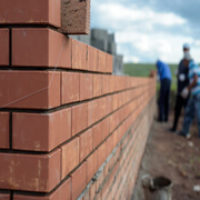 Other Groundwork Prioject Completed

We are construction service offering all aspects of external builds

When it comes to driveways, there are lots of options. You can opt for asphalt, concrete, cobblestone, gravel, cobble, brick or precast concrete. Each has its benefits and drawbacks. With so many options, it can be difficult to know which is best for you. Do you need a driveway that will last for years or one that can withstand harsh weather conditions? Are you hoping for a driveway that is easy to maintain or one that is more aesthetically pleasing? How much traffic will your driveway see? These are just a few of the questions you will need to ask yourself when choosing a driveway
As Newcastle's most popular driveway installer, we get asked all the time, "What is the most popular driveway in Newcastle?" and we are here to tell you. The top three driveways are: 1. Concrete driveways are the most common and cheap driveway material. They are easy to install and are the most cost effective driveway material. 2. Resin Bound driveways are the most popular driveway material to install in Newcastle. They are durable and have a brilliantly smooth finish. 3. Block Paved driveways are traditionally the most popular driveway upgrade material in the United Kingdom. They are popular for their looks and ease of installation.
How much does a resin driveway cost?
A resin driveway is an exciting way to completely transform your property, and is particularly useful if you live in an area with cold winters or extreme weather. If you're considering this option, here are a few things to keep in mind: * Cost can vary depending on the size of your driveway, and whether you have a patio or paths added on as well.
* Make sure you choose a reputable contractor. Choose someone who has completed previous projects, and make sure to check their references. * Even if you're going with a cheaper option, you should still consider the cost of upkeep. Resin driveways are relatively low-maintenance and have a long guarantee
Newcastle Driveway and Patio Pro is a company that specializes in new driveway installations and patio building and repair. The company has more than thirty years of combined experience in the industry, and has serviced hundreds of clients in the Newcastle area.