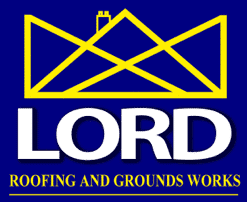 Contractors Who Care
Our mission is to bring life to your outside area's using our creative imagination to make every family happy in their homes.
For many years of absolute dedication and passion in building attractive driveways and patios and landscape solutions in Newcastle and the surrounding areas.
We have built our reputation in the home improvement and building industry.
Our practical but elegant approach to every project propels us to where we are now, having an established name and client base where we strengthen our portfolio of an inspirational project of every sort. We enhance individual homes and convert their driveways from a purely barren piece of land or we remake something that has been there but needs to be relived by Midas' touch.
Newcastle Driveway & Patio Pro
Our company speaks of luxury and deliver what our customers expect from us while upholding the best deliverables and work ethics to the highest standards.
As a family-owned enterprise, Newcastle Driveway & Patio Pro a subsidery of Lord Roofing & Groundworks was built by starting small until we met people who trusted us in our craft. We were able to forge new relationships as the days went by, and from that our clientele expanded and our tie-ups developed. Now we have a trained team who are experts and certified in driveway and patio installing.
Witnessing the change of time even before the start of the Internet, it is hypocritical to say that we never encountered challenges. As years moved on, competitions get tighter and complicated. But our unwavering commitment pushed us through. And now that the digital age arrived, we are more than ready to deliver the best service and products our customers keep wanting and looking for.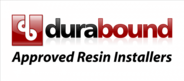 Based on the world we live in, our thoughts are in line with the society's aim to make this planet a better place. Thus, we care about the environment by implementing sustainability.
We observe honest and responsible business by taking care of the people who work for us. By understanding that they serve as our lifeblood because without them our service would not be complete.
You, as a homeowner, a DIYer, an installer or landscaper, designer, or a contractor is part of a bigger team. It is you who composed us. As for us, the owners of Newcastle Driveways and Patio, are the spark plugs of this team. But without the people that fuel us to succeed, we don't deserve to serve you in the first place.
Care to know us, our service, our commitment and passion. Show us what you want and tell us what you need. And we will head straight  to your door to mean business and to sustain a newfound friendship for the years to come.